Second-hand Ski Equipment: Is it Worth It?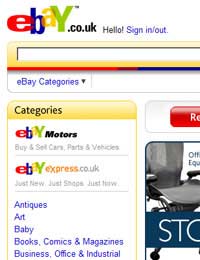 Buying second-hand equipment is one of the most popular ways of reducing the cost of skiing. It can be a very expensive pastime – but you can cut the cost by making sensible decisions about your equipment.
It is now easier than ever to find good quality second-hand equipment. There are outlets across the country specialising in this, and you can also find great deals online. But it is important that you are aware of the potential disadvantages of second-hand equipment – and that if you do choose to buy second-hand, you make sure that you get the kit you need.
Why Would I Go Second-hand?
Second-hand ski equipment is a potentially great idea if you are looking for ways to cut the cost of skiing. Skiing, along with many other winter sports, involves a pretty large amount of dedicated equipment and clothing. While many people choose to hire the skis and boots, it is likely that you will want to purchase your own jacket, salopettes, and so on. These can be very expensive.
At the same time, though, there is a large amount of second-hand ski equipment and clothing available. Many people buy the gear presuming that they will ski more than once, and then either don't get round to getting back on the slopes, or simply grow out of their equipment. This leaves you with the opportunity to pick up a bargain.
What Are the Advantages?
Price is one of the most important advantages associated with second-hand ski equipment. Brand new equipment and clothing can be hugely expensive. With second-hand gear, however, you stand a chance of getting a great deal.
The cost of equipment can often put people off winter sports altogether. Second-hand gear, however, can give you the opportunity to try a sport out and see if it is for you, without requiring you to make a massive financial investment.
Finally, second-hand equipment is often the best choice for children. There are few things more irritating (or costly) than spending a large amount of cash on equipment for your kids, only to find that they have grown out of it by next year.
What Are the Disadvantages?
While second-hand kit can enable you to pick up a real bargain, it is important that you understand the potential disadvantages.
To begin with, it is obviously quite difficult to find the very latest equipment second-hand. If you are particularly concerned about finding the most up-to-date gear or the latest models, second-hand gear might not be for you.
You should also remember to check the quality of the equipment you are buying thoroughly. While it might not matter if you have a couple of holes in your jacket, the quality of things like skis and boots really cannot be overstated. Your life could potentially depend on these items, and it is therefore vital that they are up to scratch. While the vast majority of second-hand outlets are perfectly respectable, you should make sure you do your research first in order to avoid less scrupulous retailers.
Where Should I Look?
The internet, and specifically the growth of sites like eBay, has meant that second-hand equipment is easier to find than ever. Remember, though, that properly fitted ski equipment is very important – and online purchases often don't give you the chance to try them on first.
You may therefore prefer to find one of the many second-hand ski outlets across the country. These are often staffed by very knowledgeable professionals, and they will give you the opportunity to try on equipment and clothing, and make comparisons, before you buy.
If you are buying ski equipment for the first time, you should consider seeking advice before making a purchase. Ideally, have an experienced friend go with you to explain exactly what you need, and what to look out for. If you don't have anyone who can help you like this, make sure that you do your research before heading out to the shops.
Second-hand equipment can be a great way of cutting the cost of skiing. But if you are considering buying second-hand, make sure that you don't sacrifice safety or quality in the name of saving a few pounds. This can be a dangerous false economy.
You might also like...